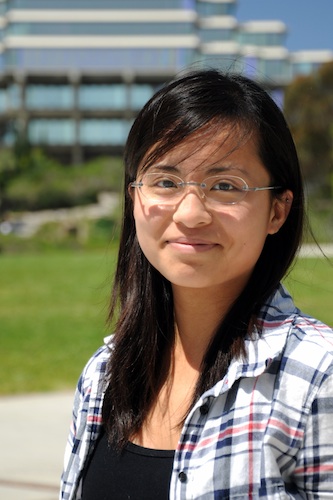 Christine S. Chan
PhD Student, Computer Engineering
University of California, San Diego
email csc019 (at) eng . ucsd . edu
office EBU3B 2148

LinkedIn/Resume/CV (Last updated Aug 2015)
About
I am a PhD student in the Department of Electrical and Computer Engineering, advised by Prof. Tajana Simunic Rosing at the System Energy Efficiency Lab (SEELab). I received my B.S. from the University of Illinois, Urbana-Champaign in 2011, and my M.S. from UC San Diego in 2013, both in Computer Engineering.
I am currently working on "smart cities" infrastructure, specifically context extraction and performance of machine learning techniques on small embedded devices. My earlier research interests were on (broadly) energy and performance-aware thermal and cooling solutions in multi-core systems.
Publications
A Modular Approach to Context-Aware IoT Applications.

"

International Conference on Internet-of-Things Design and Implementation (IoTDI)

.

IEEE 2016

"

A Context-Driven IoT Middleware Architecture.

"

SRC TECHCON.

2015

[pdf]
"

Optimization of Energy, Cooling and IO Performance for Data-intensive Applications on Enterprise Servers.

"

SRC TECHCON.

2015

"

An Ontology-Driven Context Engine for the Internet of Things.

"

UC San Diego Technical Report.

2015

[pdf]
"

Correcting vibration-induced performance degradation in enterprise servers.

"

SIGMETRICS Performance Evaluation Review.

ACM 2013

[pdf]

Best Student Paper Award at GreenMetrics Workshop 2013

"

Fan-speed-aware scheduling of data intensive jobs.

"

International Symposium on Low Power Electronics and Design (ISLPED).

ACM 2012

[pdf]
"
Links
SEELab
|
TerraSwarm Research Center
|
Center for Networked Systems (CNS)